Calvert County HVAC Repair
Central Air, Ductless, and Furnace Repair

HVAC Services for your Home and Business
Fill Out Our Contact Form For A Free Estimate
(240) 466-4571
Why Choose Us?
Free Estimates
Licensed, Bonded, and Insured
#1 Rated Local Company in Calvert County
We treat our customers like neighbors, because they are!
Years of Experience in HVAC Repair
As a locally owned and operated HVAC contractor we are not owned by anyone else but ourselves. This allows us to keep our prices reasonable. It also allows us to keep our responses personal and our service reliable because we directly answer to each of our customers. If we send one of our technicians to service a call anywhere in Southern Maryland, we recognize that their customer service is a direct reflection on our business name – so we want your satisfaction to be 100%.
Services We Offer in all of Southern Maryland
Heating and Furnace Fix
Air Conditioning Repair
Maintenance on Most units
Residential
Commercial
Not sure? Just ask!
Heating and Furnace Fix
There's no reason for you to be cold in your home this winter. We offer home inspections to check for drafts and leaks. Once we find the problem, we can fix it. Don't suffer unnecessarily, let Calvert County HVAC Repair keep you feeling just right this winter.
Air Conditioning Repair
The last thing you need is for your air conditioning to stop working in the middle of a heat wave. If this has ever happened to you, you understand the need for a reliable company to come out and get the air conditioning going again. Let us prove to you that we are the right company for you in Southern Maryland. As a service we do offer maintenance of all air conditioning units to help prevent this problem, but we understand that things happen!

St Marys County HVAC Services
We happily offer all of our services in St Marys county. We view our neighbors in St. Mary's county as important and valuable as our friends in Calvert. If you live in St Marys and you're not sure if we can help you with your specific problem, please don't hesitate to contact us and find out! We value all inquiries and our eager to help and assist our neighbors throughout all of Southern Maryland.
Our Residential and Commercial Services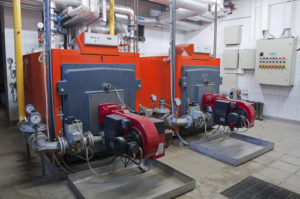 We offer full service solutions for all residential and commercial properties.With our years of experience we can service almost any make or model. We have found the most common HVAC systems installed are:
American Standard
Amana
Carrier
Lennox
Rheem
Trane
Please be assured that even if you have a system that isn't listed above, we are 98% sure we can service it. (We take off 2% for modesty purposes only.) If for whatever reason we are unable to service your unit or system, we will let you know as soon as we know. We hate it when people waste our time, so we would never waste yours!
Heat Pump Repair Calvert County
Heat Pump acting up? We can diagnose the problem and get your unit working usually without having to replace the entire heat pump. We know how precious your money is to you. We will treat it that way. For heat pump repair calvert county, please give us a call first.
Ready for Expert HVAC Service at a Price You Can Afford?
Call: (240) 466-4571
Or Fill Out Our Contact Form For a Free Estimate: